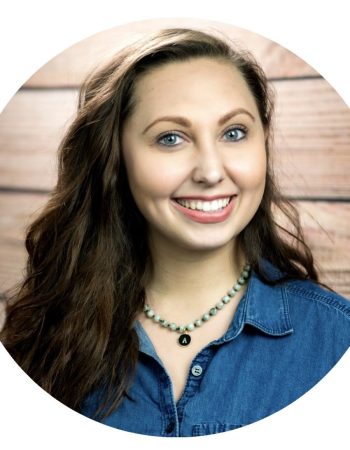 Director of Family Ministries
Favorite TV show or movie: I LOVE tv and it would be impossible to pick a favorite show. My favorite movie is the "The Women" 1939 version. 

Favorite music or band: I am a huge fan of music and have super eclectic taste, but my favorite would be the one and only Taylor Swift.
Favorite Bible verse: "For God has not given us a spirit of fear and timidity, but of power, love, and self-discipline."  (2 Timothy 1:7)

Family: It has just been my mother and I for a long time and thankfully, she moved to Noblesville soon after I did almost three years ago. I also have a big coonhound named Cash who is the loudest, silliest, and best boy ever.
Hobbies: Yoga, hiking with my dog, reading, binging tv, puzzles, live music, and hanging out with my friends.
What led you to (and keeps you in) ministry?: I started working in the church when I was 16 and fell in love with it. The Director of Children's Ministry at my first church mentored and invested in me and now that is my favorite part of ministry. Getting to witness and encourage the greatness in kids, students, and families is the biggest blessing I could ever receive.
What led you to (and keeps you at) Anderson First United Methodist?: I was looking for a new Family Ministries position and was drawn to the friendly community of Anderson FUMC.
What do you like most about Anderson?: I am excited to get out and explore it more because I am new to the area!
What do you like most about Anderson First United Methodist? Everyone was so welcoming to me as I came on board! I also love the community outreach and the growth potential of the church.