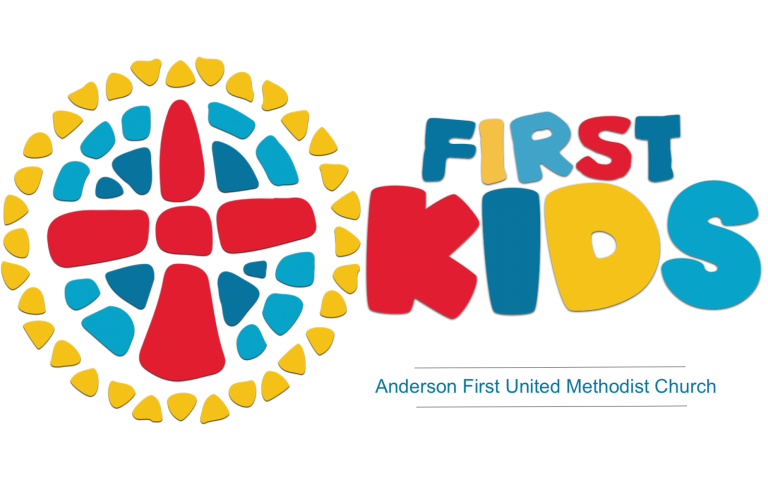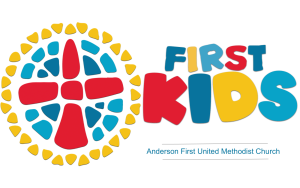 The Children's Ministry is focused on children from birth through grade five. We provide an environment for children and families where Christ can be experienced as a living presence in their lives and the children know they are loved.   We seek to help the children build relationships with all members of the congregation through worship, service and community life.
Children's Ministry at Anderson First United Methodist
The First United Methodist Church in Anderson is committed to serving children in the congregation and in the neighborhood by:
Providing a safe community of belonging
 Nurturing and guiding their Christian spiritual formation
 Encouraging their wonder and value for all God's creation, especially other human beings, and
Helping families to do the same.
We affirm that:
 Children are spiritual beings who experience God as God's Spirit initiates communication and enters into relationship with them in uniquely meaningful ways.
Children are a gift of God to the community of God's people. As such they both receive from and contribute to the community. In community children matter and in community they can find a place of belonging.
The community of God's people is commanded to affirm the child's spiritual nature, to help interpret and give words to the child's spiritual experience, to direct the child's rightful listening, to teach and guide them in the way of scripture and the traditions of the church and to live out a life of faith in God through Jesus Christ before them.
Children learn, problem solve and experience life in multiple ways. As such, ministry with children must provide multiple ways of experiencing content to be learned. The content that children need to learn is not simply cognitive, but affective and behavioral as well.
Positive and affirming relationship is the milieu in which children can best grow spiritually in the things of God.
The child's family of origin is the primary locus for the spiritual development of children. The community of God's people is to join together with and support the family in its efforts.
Children's ministry -- as all ministries -- is to be done in the name of Jesus and under the guidance and inspiration of the Holy Spirit. It is to be done only in God's way and only for God's glory.
First Kids on Sunday Mornings
Childcare for 0-3 years is provided by trained staff during Sunday services in a safe, fun, and educational setting while parents attend worship and/or Sunday school classes.
Children begin their Sunday morning worship experience at 10:00 a.m. in the sanctuary with their families. Following the opening of the service, all children aged 4 years through 5th grade are invited to leave the sanctuary with adult leaders to go to children's worship. Children will attend either Godly Play or First Kids
Godly Play is a unique worship experience for children that helps them learn the language of our faith.  It also provides opportunities and practice listening for God and responding individually to God through the creative arts.  Use the following link to get more information about Godly Play.
http://www.godlyplayfoundation.org
First Kids is a more traditional Sunday school model where children hear how Bible stories still have meaning and impact on their lives each week.
Summer programming varies year by year. It may be an extended week of Family Fusion, Art and Music Camp, a week-long service project, or some combination of all of these. Providing a lived-out experience of learning goals is key, especially in summer programming.
A highlight of the summer is camp for K-2nd graders and 3rd – 5th graders. Younger children spend 2 days and nights and the older children spend 3 days and nights at Impact 2818 Camps.
If you have any questions about our First Kids ministry, you are welcome to contact Peggy Nunley (peggyn@andersonfirst.org).